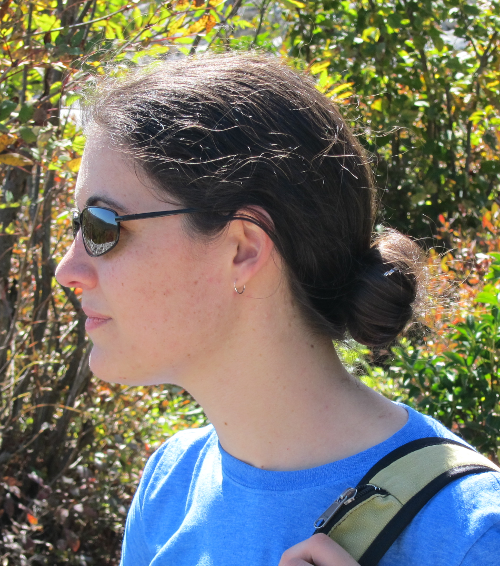 I am an Term Assistant Professor of Linguistics at George Mason University. This Spring, I'm teaching Syntax 1 and a seminar on the structure and processing of syntactic dependencies. Previously, I've taught First Language Acquisition, Research Methods in Linguistics, Modern English Grammar, and a seminar on Bilingual First Language Acquisition. My research focuses on how children learn their native language. I'm especially interested in how children learn about and use linguistic structure and the connections between words in a sentence.
About
I received my BA in Linguistics from the University of Maryland, where I worked with Jeff Lidz on studies investigating 2-year-olds' pronoun interpretation. I then headed to the University of Illinois, Urbana-Champaign for my PhD in Developmental Psychology. There I worked with Cynthia Fisher, looking at how 2- and 3-year-old children use subject-verb agreement during language comprehension and production. I then spent a few years as a postdoctoral researcher at the Center for Language Science at Penn State, working with Karen Miller on how language variation affects the acquisition of plural morphology and agreement.
Take a look around for more information about me and my research.